Overview
This fun presentation is all about communication online and how to make it more effective. We will discuss different styles of communication, how to work with them and teach you some tools that are easy to learn. Everything we talk about in this session will also help you in other situations of life.
Who should attend?
All Admins that want to become better communicators and want to learn different strategies that work.
Presenters
Sannse and Andrea Voirin
Video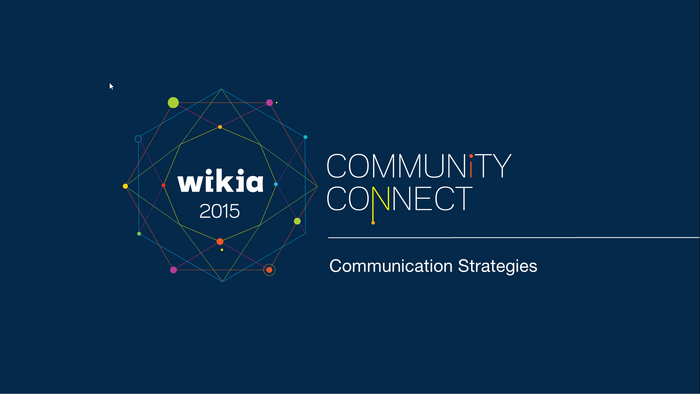 Ad blocker interference detected!
Wikia is a free-to-use site that makes money from advertising. We have a modified experience for viewers using ad blockers

Wikia is not accessible if you've made further modifications. Remove the custom ad blocker rule(s) and the page will load as expected.