Overview
Welcome, this will be your first session at Community Connect!
After you've registered and grabbed some breakfast, we'd like to give you a short overview of the Community Connect event, what you should expect, and to orient you to very important things like where the snacks are in our office :-)
Who should attend?
All Admins
Presenters
Amber Morey-Wu and Andrew Wang
Video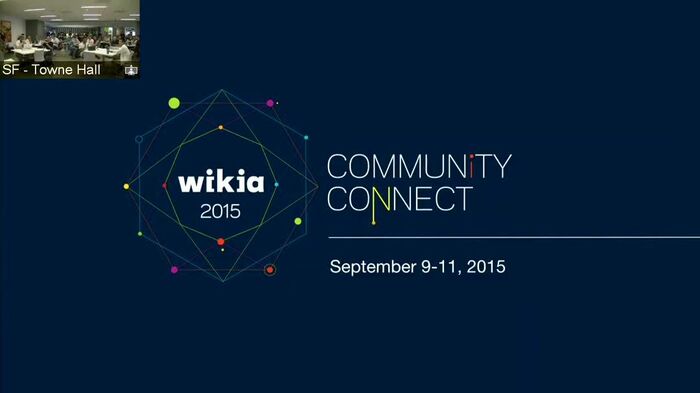 Ad blocker interference detected!
Wikia is a free-to-use site that makes money from advertising. We have a modified experience for viewers using ad blockers

Wikia is not accessible if you've made further modifications. Remove the custom ad blocker rule(s) and the page will load as expected.