History
One of the newest members of the Wikia Marketing team, starting in May 2016. My early work at the company includes projects related to mobile apps, the Fandom Brand, fan content contributions, and more.
My fandoms:
Game of Thrones
Green Bay Packers
X-men
Jurassic Park
House of Cards
Simpsons
Lord of the Rings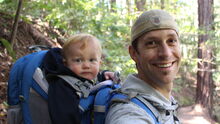 At Community Connect
Will be running or participating in focus groups related to Fandom, user experiences, and content contributing on Wikia/Fandom.
Ad blocker interference detected!
Wikia is a free-to-use site that makes money from advertising. We have a modified experience for viewers using ad blockers

Wikia is not accessible if you've made further modifications. Remove the custom ad blocker rule(s) and the page will load as expected.