Overview
The official event kickoff, with welcome messages from Wikia executives and a quick orientation about the next three days.
Presenters
Presentation Slides (Europe event)
The presentation is available in .pdf format here (can be opened in browser).
Video (U.S.A. event)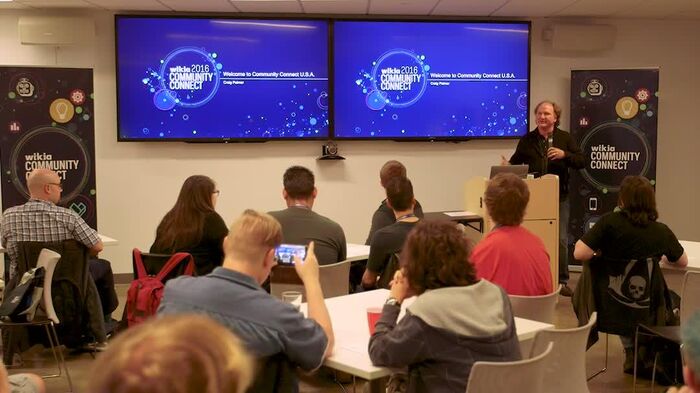 Ad blocker interference detected!
Wikia is a free-to-use site that makes money from advertising. We have a modified experience for viewers using ad blockers

Wikia is not accessible if you've made further modifications. Remove the custom ad blocker rule(s) and the page will load as expected.